Cliff Shuttles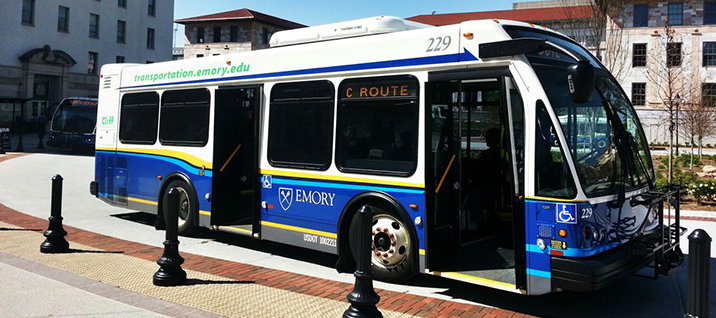 Emory is investing in transit for its employees and the community. The most visible and significant transit option is the Cliff shuttle fleet, which is very popular with student, faculty and staff commuters.
Key Points About Cliff shuttles
Cliff shuttles run throughout Emory's campus, and connect the campus with other transit sites, including the MARTA rail station in Decatur.
Two Park-n-Ride lots were established to allow commuters to commute to campus in an easy, stress-free manner on Cliff. The Park-n-Ride lots are located at North DeKalb and South DeKalb malls and travel frequently to campus.
The Cliff fleet is 100 percent alternatively-fueled, fully accessible, and equipped with bicycle racks.