The Hatchery at the Point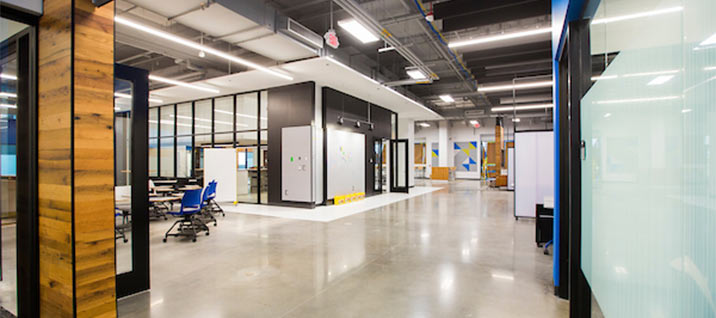 The Hatchery is located in the former Earthfare grocery store in the Point, and now serves as Emory's student innovation center. It opened early in 2020 in 15,000 square feet of highly configurable space to provide for a variety of needs including collaboration areas, a makerspace, presentation and event space, and classrooms. The facility's event space has a capacity of 119.
The Hatchery aims to develop compelling experiences for students that will make Emory an academic community of choice. Unique among higher education centers of this type, the Hatchery deliberately taps into the liberal arts experience, in which students are exposed to new ideas that spark curiosity and inspire them to take intellectual risks in pursuit of knowledge.
Programming will maximize meaningful connections among students, faculty, alumni, and the community. Center activities will support the full spectrum of innovation and all those open to new approaches and solutions, whatever their interests or wherever they are in the process—whether they need to define a problem, make connections, build teams, or seek guidance. Activities may include social mixers, curiosity outings, show-and-tell, TED talks, hands-on workshops, team challenges, scavenger hunts, online courses, and more.
The Hatchery is currently closed during the pandemic and will reopen when in-person instruction resumes at Emory.