School of Nursing in Decatur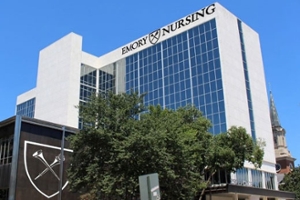 To prepare more students for licensure and offer continuing education to practicing nurses, Emory University's Nell Hodgson Woodruff School of Nursing and Emory Healthcare will lease nearly 70,000 square feet of space for teaching in downtown Decatur. 
The school will redesign portions of four floors at 250 Ponce (250 E. Ponce de Leon Ave.) with special attention paid to simulation, innovation, and team building.
 
The "Emory Nursing Learning Center" will act as a hub for students and Emory Healthcare nurses. The school anticipates an enrollment of 1,400 by 2025, making the extra room vital for developing skills and practicing procedures. The new Simulation and Skills Lab at the center will include mock hospital settings with state-of-the-art equipment. When finished, it will be the largest simulation center in metro Atlanta.
Students in multiple degree programs and class offerings use simulation to learn and sharpen skills. Such spaces include human patient simulator manikins and can be made to resemble hospital or clinic rooms that offer a variety of options to learn and practice.
The Decatur facility also will serve as the home of "Emory Nursing Experience" (ENE), which provides continuing education opportunities to nurses in person and online. 
The nursing school anticipates opening ENE offices and teaching space in May 2021. The project is scheduled to finish by February 2022.
Emory University's Nell Hodgson Woodruff School of Nursing currently employs more than 120 full-time faculty members. Annual student enrollment is more than 1,000 across its programs.