Second Health Sciences Research Building on Haygood Road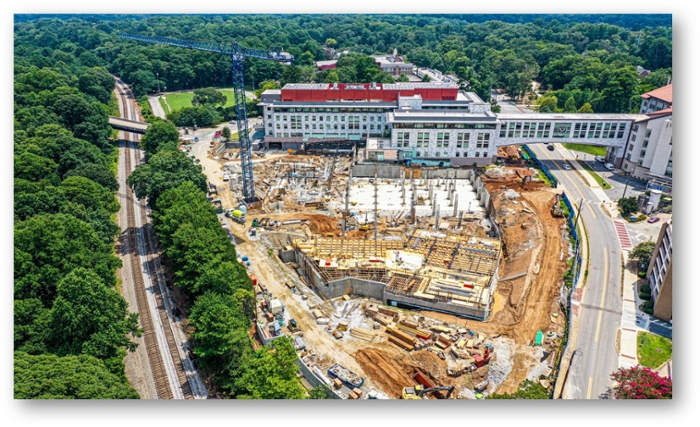 A second Health Science Research Building is under construction next to its companion building on Haygood Road. This new six-story facility is located on the interior of Emory's campus in a currently open area bordered by Haygood Road, the CSX rail line, and the first Health Science Research Building. The medical research facility will house traditional wet and dry laboratory space and is projected for completion in 2022.
This new research facility reinforces a core concentration of research facilities on the Haygood Road corridor and bridges research and creativity in a pioneering new sustainable environment.
All facades of the building reflect the character, materials, and architectural patterns of the existing research building and the larger campus, honoring the university's material palette of white Georgia marble, granite, and clay tile.
There will be no new parking structure to accommodate this facility. Researchers will park at existing parking facilities including Emory's Starvine Parking Deck on the Clairmont Campus.