Rollins School of Public Health Expansion with Third Facility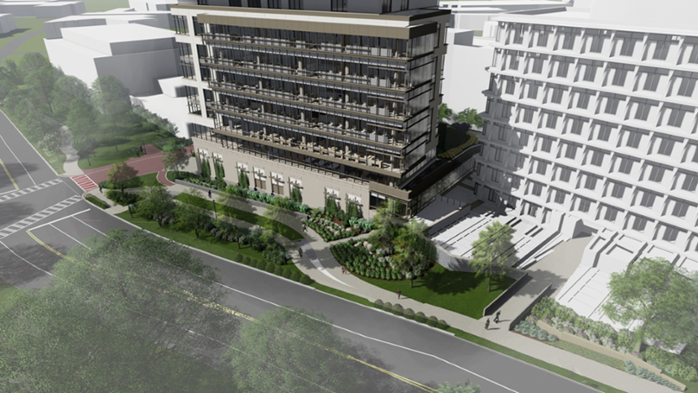 The Rollins School of Public Health is expanding with a third facility in Emory's public health complex.  Located on Clifton Road near Gatewood and Houston Mill Roads, the new academic facility will provide additional instruction and research space for the top-ranked school.   
The new building will be named the R. Randall Rollins Building and will be located across from the O. Wayne Rollins Building and adjacent to the Grace Crum Rollins Building, all generously funded by the Rollins Foundation. The planned building is nine levels above grade and will house office, dry research, classroom, meeting, and collaboration program spaces.
The project is scheduled for completion in 2022.
The public health facility is envisioned as a pioneering, high-performance, sustainably designed building with an academic and office tower organized over a base of event and classroom space. The tower portion of the building is set back from the base to address building scale and to create green roofs and terraces that enhance connection to the exterior environment. 
There will be no new parking structure to accommodate this facility. Building occupants will use existing Emory parking structures in the area.